Hey! I know, it's been awhile. I tend to go quiet while in the weeds of new projects, and for the last six months I've been immersed in several.
The big news: I just finished the first draft of a new novel (still secret – sorry!). I was also invited this year to collaborate on two other works, both of which will see publication in the next year. Can't wait to share! (See, this is why I've been quiet. It's no fun unless you can announce the projects)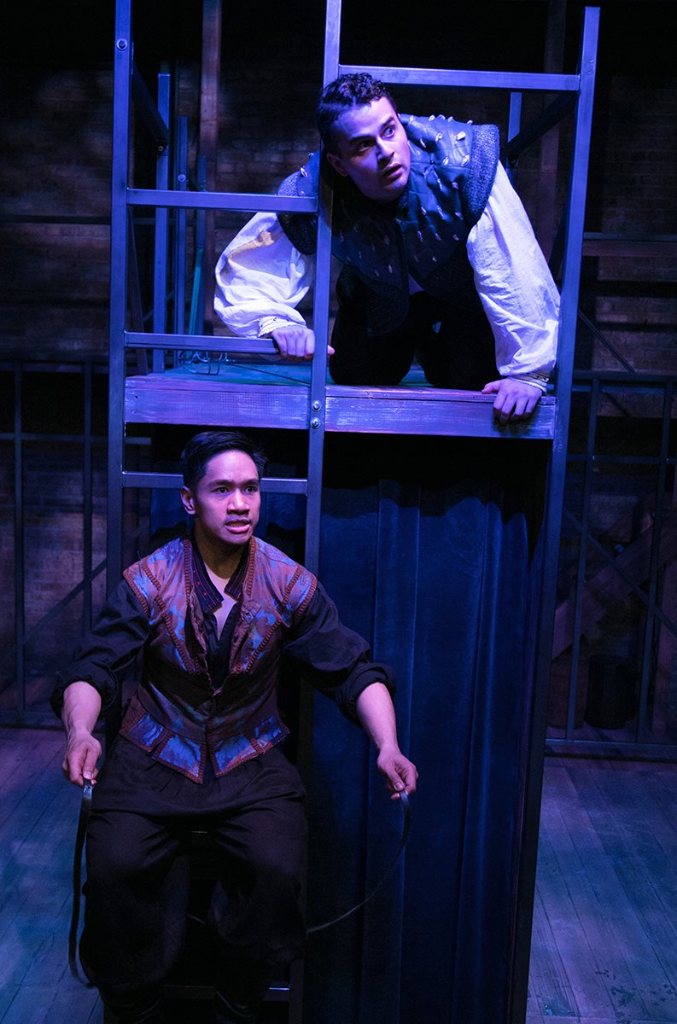 Which brings us to the theatre. Tonight previews begin for HER MAJESTY'S WILL at Lifeline Theatre in Chicago. Adapted for the stage by my old friend Robert Kauzlaric (adaptor of Neil Gaiman's NEVERWHERE) and directed by Christopher Hainsworth (adaptor of Terry Pratchett's MONSTROUS REGIMENT), with violence by yours truly, the show is a hilarious romp through the world of Shakespeare's "Lost Years", replete with romance, revenge, and ribaldry!
I cannot adequately express how fun it's been to be along for the ride as Rob and Chris adapted, cast, directed, and produced my novel on stage. What most amazes me is how much of the text they've kept! But to hear these ridiculous ramblings come rolling off the tongues of living actors, invested in their parts, has inspired me to return to the world of Will & Kit. 
Yes, thanks to the ensemble at Lifeline Theatre, I've begun work on the sequel to HMW, entitled FIRE AT WILL. It promises to be a true Hollywood sequel, with bigger everything. The plot? Will & Kit vs The Spanish Armada! 'Nuff said. 
As if that's not enough theatrical fun, this July my wife Janice and I are returning to the roles in which we met – Kate and Petruchio in THE TAMING OF THE SHREW at the Michigan Shakespeare Festival (check out the trailer below). I'll also be playing Mark Antony in her production of JULIUS CAESAR, and she'll be directed an original adaptation of Chekhov's THE SEAGULL. So there's plenty of theatre to be had!
I've also (finally) finished recording for the audiobook of THE MASTER OF VERONA, which will be available this fall. And keep an eye out for a 10th Anniversary edition of the novel!
I'm not often caught blogging. If you want to keep track of all my news, follow me on Twitter and Facebook! In the meantime, have a wonderful summer full of laughter and mirth!
Here's the trailer for Shrew – enjoy!