The first of many, many exciting announcements: MARCH 14th at 7pm at the Shakespeare Theatre of New Jersey!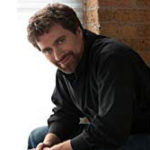 About David
Author David Blixt's work is consistently described as "intricate," "taut," and "breathtaking." A writer of Historical Fiction, his novels span the Roman Empire to early Renaissance Italy up through the Elizabethan era…READ MORE
Looking for Something?
Browse by Category
What Piques Your Interest?
Dig Through The Archives