The 18th season of the Michigan Shakespeare Festival is down! It's been a particularly wonderful run, with a great company and amazing reviews and audience response. The only downside is that I haven't been writing or promoting books. The upside is, I now have two more novels in my head, as well as a plot for the sequel to HER MAJESTY'S WILL, and I've agreed to co-author a play with a dear friend of mine. But more news will be forthcoming. I'd like to take this moment to share a few images from this season. Enjoy my clean-shaven face – it won't be seen again until the next director decides I must be shorn.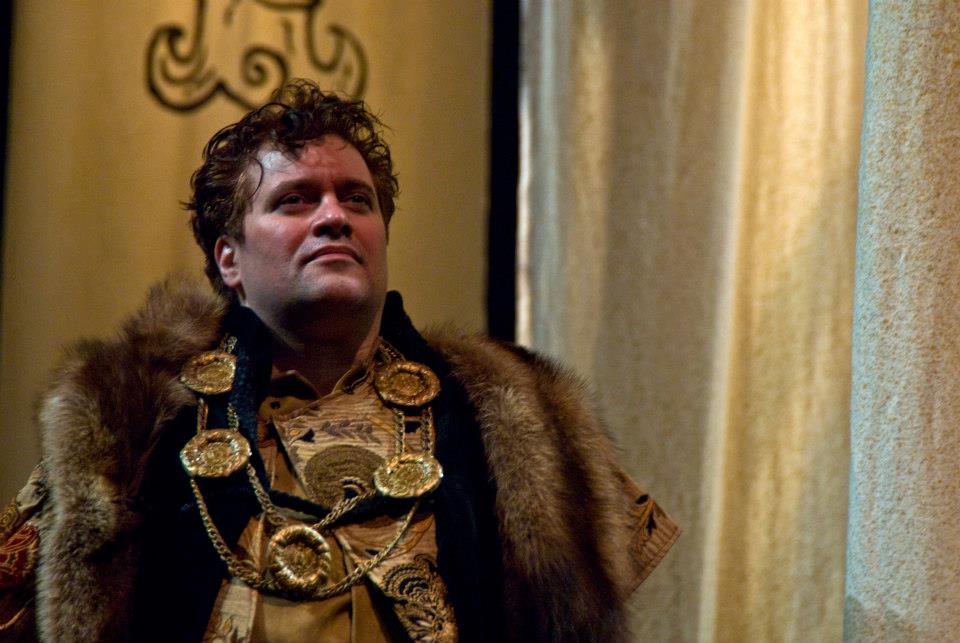 Me as Edward IV, the "sunne of Yorke" at the top of RICHARD III.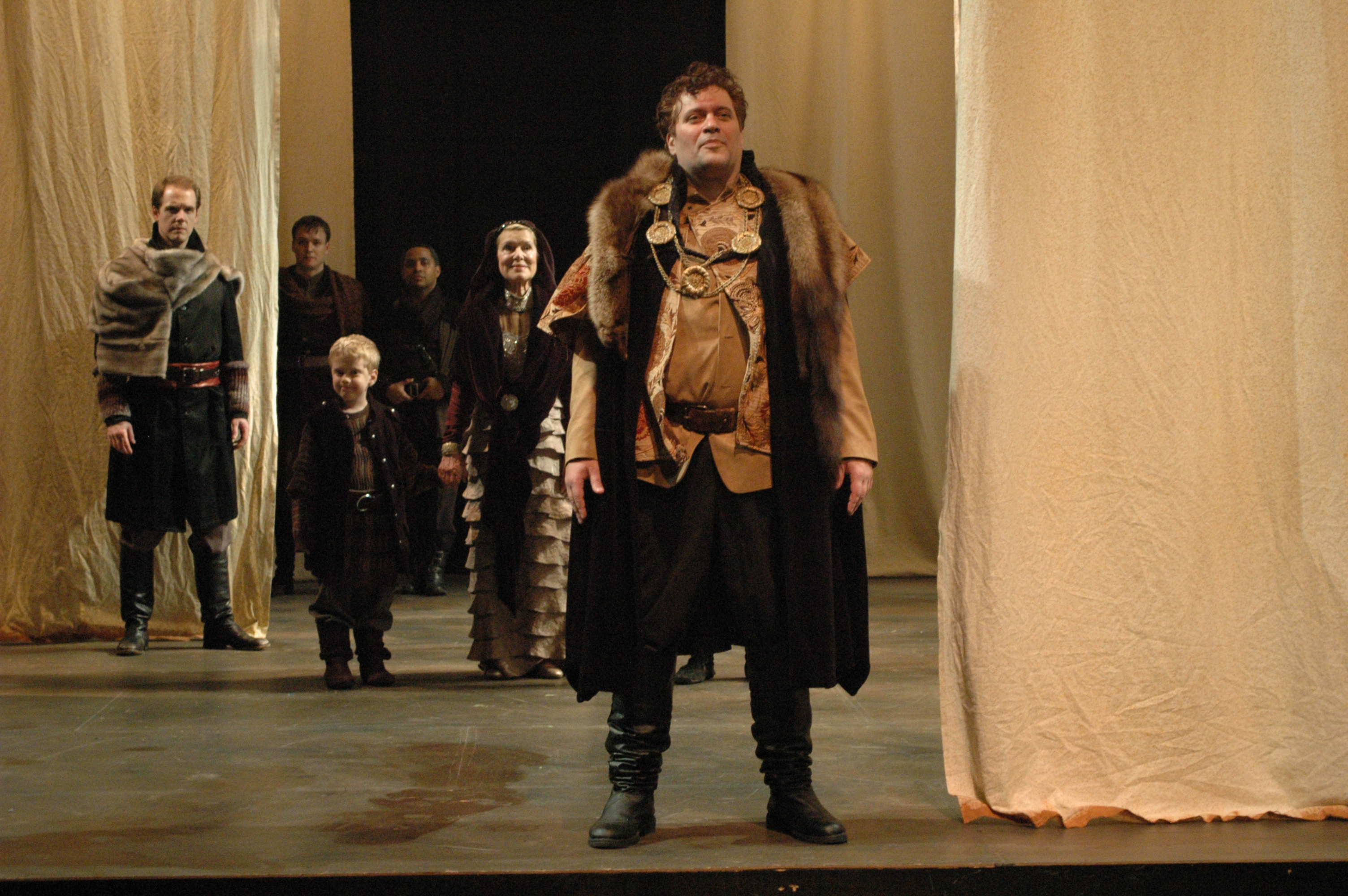 Same moment. Not only was I shorn, my director decided to put me in a fat suit. (The young lad behind me is my son, Dashiell, making his stage debut as my show-son, young Richard of York).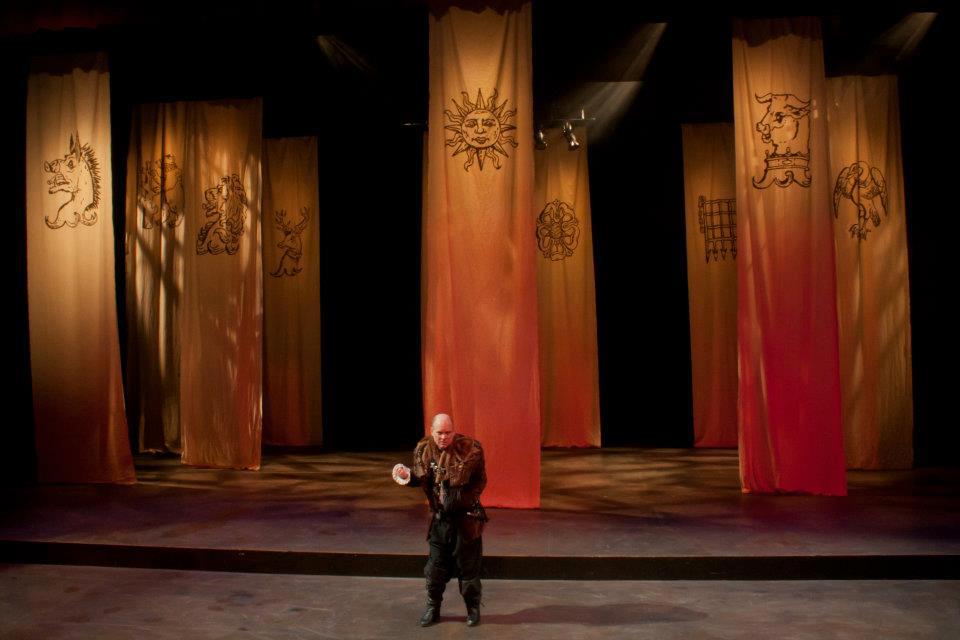 A shot of the amazing David Turrentine as the title character. I like this shot because it shows off Jeromy Hopgood's astonishing set.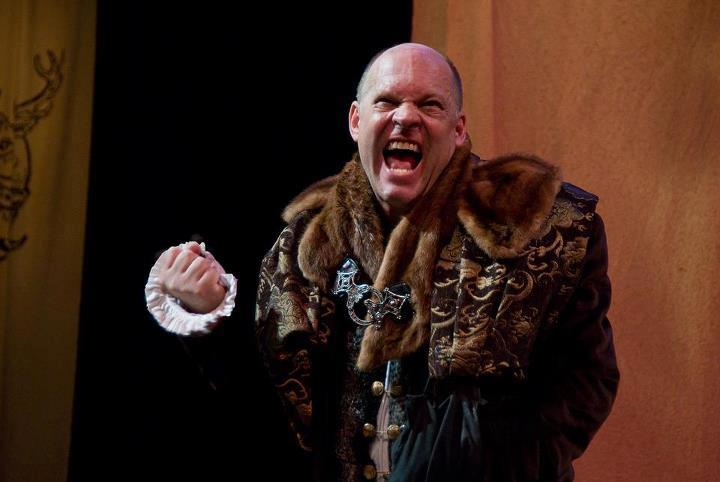 Here's David up close, reveling in his villainy. People couldn't stop talking about his performance – rightly. It was a joy, an evil joy.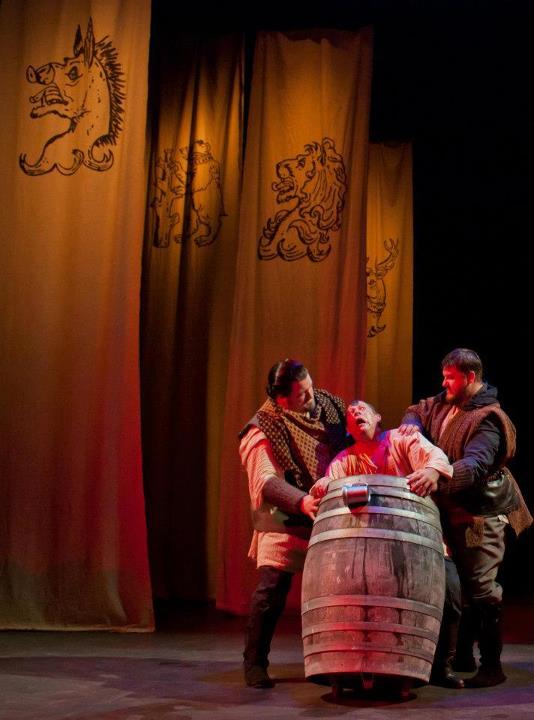 While I was eventually hired to act, I was originally planning only to do the fights. The director (my wife) wanted all the murders to happen on-stage. Hence poor Clarence being drowned in plain view. Alan Ball was wonderfully game to be soaked and pummeled for a very long time.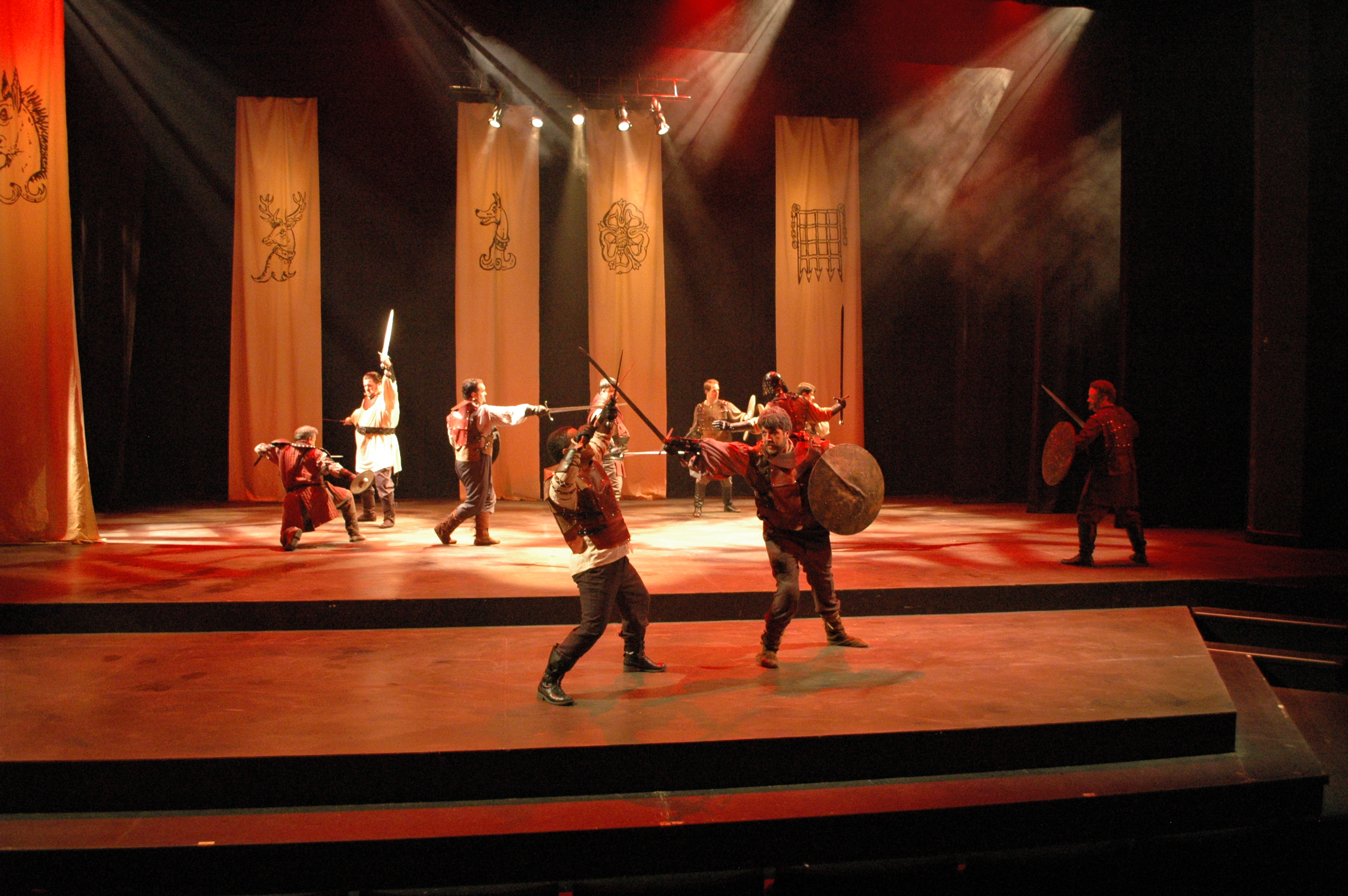 On top of that, I choreographed a 10 minute Battle of Bosworth. 13 actors, with weapons ranging from swords and shields to daggers, maces, spears, and a saddle.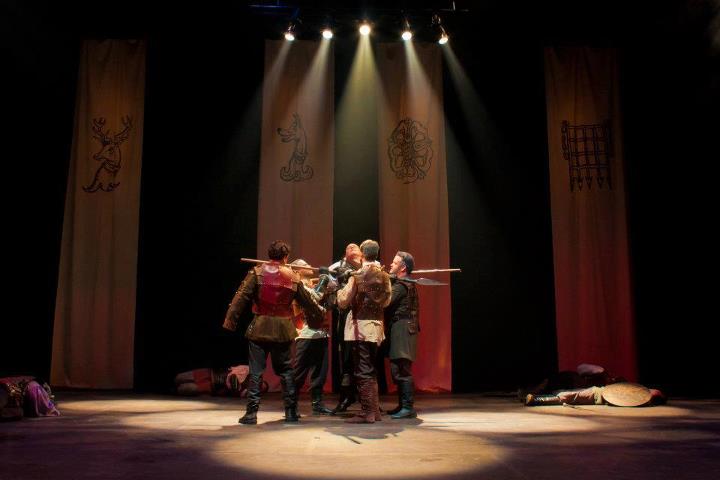 Kate Hopgood, the festival composer, created a magnificent underscore, the likes of which I've never heard before. 200 cues, each taken off of our movements, building to a thunderous choir singing "Now is the winter of our discontent" in Italian. Amazing. 
I'll talk about the other shows in later posts. For now, please enjoy these images, and get ready to make your reservations for next year! As one reviewer put it: "The Michigan Shakespeare Festival seems to be going from strength to strength, at last becoming the sort of summer destination event it was surely meant to be." And the lion's share of the credit goes to the Artistic Director, Janice L Blixt. I am as proud as can be. 
More images from the show can be found at the MSF Facebook page here.